CAMDEN CATHOLIC CLASS OF 1976
30TH YEAR REUNION
NOVEMBER 24, 2006
PENNSAUKEN COUNTRY CLUB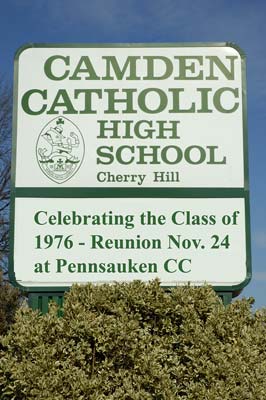 30TH REUNION PHOTOS AVAILABLE!!!
I've now edited the photos from our 30th Reunion (mostly cropping and removing distracting background lights) and dropped off a CD containing the 70 digital photo files at Best Photo in Cherry Hill.

Best Photo is located at the shopping plaza at the corner of Haddonfield-Berlin and Brace Roads in Cherry Hill between H&R Block and Tutti Toscani Restaurant. You can either stop in the store to order and purchase the prints, or mail Best Photo a check and they will be shipped to you. (Just mention Camden Catholic Class of '76 Reunion photos). I edited the photos in a 4" x 6" format so ask for your photos in that size. If anyone wants a particular photo formatted for a larger print size, let me know and I'll re-edit it for you.

Your only cost for the entire set of reunion photos is Best Photo's charge to print them. Best Photo's charge for the prints is as follows:

(If you stop in, order and pick up the prints yourself): $20 (for prints) + $1.40 (NJ sales tax) = $21.40 (TOTAL)

(If you want to send Best Photo a check and have the photos shipped to you): $20 (for prints) + $1.40 (NJ sales tax) + $5.00 (shipping) = $26.40 (TOTAL)

Here is the contact information for Best Photo (Just ask for Nick the owner of Best Photo):

Best Photo
1489 Brace Road
Cherry Hill, NJ 08034
(856) 354-9144
www.bestphotoinc.com


Email: Len Campbell

Class of 76 Reunion Committee:
Peggy Testa > IMAMess13@aol.com
Maria Delgado > mdpontani@aol.com
Patrice DeVlieger > Patrice@DeVlieger.com
Joyce DiBartolomeo > scarlet.ph@comcast.net
Margie Francescone > margislenn@aol.com
Diane Lanutti > dmtnns@aol.com
Joe Maro > Patrice@DeVlieger.com
Tony Messina > amess72767@aol.com
Donna White > donadee_1@yahoo.com
Len Campbell > LawyerLLC@aol.com

A short video was taken at the very end of the Reunion when the lights came on. Click on the link directly below to view it.

(LOW RESOLUTION VERSION)
http://videodo.google.com/videoplay?cid=-366006743409115507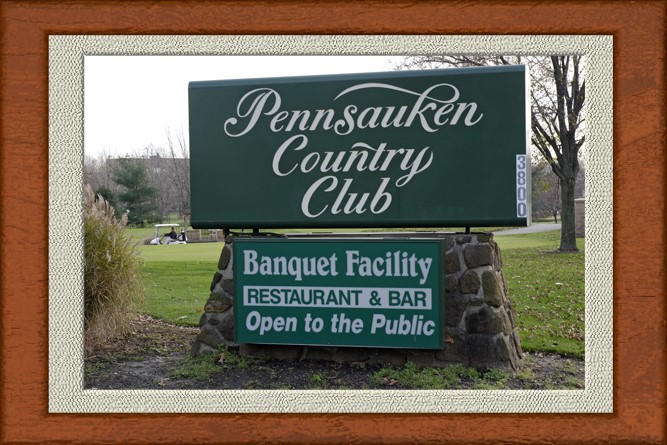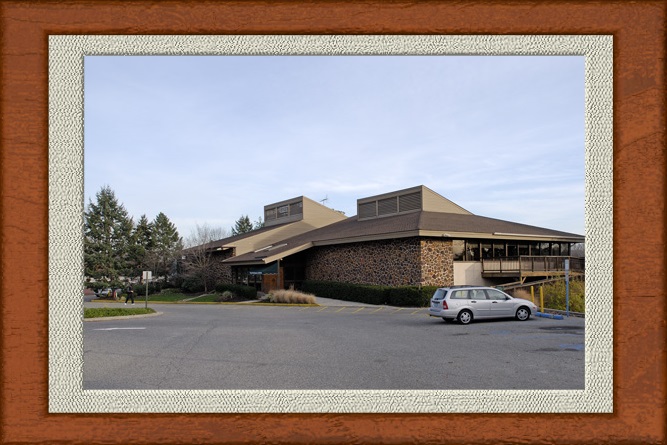 The Camden Catholic Class of 1976 celebrated its 30th Reunion at the Pennsauken Country Club on November 24, 2006.
The classmates who attended the event were:

Neil Arot
Brian Atkisson
Maria Bastidas Fox
Frank Berckman
Rich Bilodeau
Sandi Borregine Campbell
Tony Brady
Angelo Breaux
Len Campbell
Jim Copolla
Ed Cornely
Carol D'Aversa Sweeney
Maria Delgado Pontani
Theresa Devaney Rumaker
Patrice DeVlieger Maro
Joyce DiBartolomeo Siddall
Bob DiMedio
Chris Duffy Lodge
Noreen Errigo Hoff
Margaret Esola Baran
Marybeth Ettore DiPietropolo
Dean Fillari
Margie Francescone Slenn
Carmen Garcia
Lou Giorgi
Reynold Guida
Loretta Guidara O'Neil
Al Hallowell
Rich Hinkle
Mike Hopkins
Jim Jenkins
Cynthia Jones Griffiths
Rosemary Karbach Foley
Joe Kenney
Mike Kenney
Jane Kline Mebs
Janet LaFreda
Diane Lanutti Mancini
Janis Lyle Haaf
Terry Lynch DiMedio
John Mahoney
Joe Maro
Dennis Martin
Mary McCarthy May
Joe McDermott
Jim McDevitt
Rosemarie McInerney Hoyt
Vince McLaughlin
Tony Messina
Deborah Morrison Means
Joe Nardi
Anna Newell DeMarco
Mike Nowlan
Nancy O'Brien Singer
Jay O'Donnell
Steve Parrino
Dianne Pund O'Brien
Dean Ragone
Nancy Ragone Howell
John Schetter
Paul Schumacher
John Sharp
Karen Signorello Conlon
Jim Solimeo
Greg Stanisce
Peggy Testa Messina
Tom Ward
Donna White Stanisce
Dennis Zannoni


In addition, our former science teacher John Teti and former math teacher Wayne Nystrom also stopped by.
Some web-friendly photos I took at the Reunion are below.


Len Campbell
***To view ALL the reunion photos on ONE LONG WEBPAGE, click HERE. Please wait until all the photos load in your internet browser before you begin scrolling down the long webpage.
Photo Gallery: Camden Catholic Class of 1976 - 30th Reunion


Click on a photo below to enlarge

1143web
750 X 500
145 KB
1144web
750 X 500
149 KB
1145web
750 X 500
147 KB
1146web
750 X 500
131 KB
1147web
750 X 500
139 KB
1149web
750 X 500
147 KB
1150web
750 X 500
145 KB
1151web
750 X 500
156 KB
1152web
750 X 500
147 KB
1153web
750 X 500
141 KB
1154web
750 X 500
120 KB
1155web
750 X 500
124 KB
1156web
750 X 500
129 KB
1157web
750 X 500
134 KB
1158web
750 X 500
118 KB
1159web
750 X 500
132 KB
1160web
750 X 500
134 KB
1161web
750 X 500
150 KB
1162web
750 X 500
124 KB
1163web
750 X 500
127 KB
1164web
750 X 500
129 KB
1165web
750 X 500
115 KB
1166web
750 X 500
116 KB
1167web
750 X 500
145 KB
1168web
750 X 500
144 KB
1169web
750 X 500
127 KB
1170web
750 X 500
138 KB
1171web
750 X 500
113 KB
1172web
750 X 500
131 KB
1173web
750 X 500
100 KB
1174web
750 X 500
110 KB
1175web
750 X 500
118 KB
1176web
500 X 750
87 KB
1177web
500 X 750
117 KB
1178web
750 X 500
127 KB
1180web
750 X 500
100 KB
1181web
750 X 500
120 KB
1182web
750 X 500
119 KB
1183web
750 X 500
146 KB
1184web
500 X 750
105 KB
1185rweb
500 X 750
114 KB
1186web
500 X 750
97 KB
1189rweb
750 X 500
135 KB
1187rweb
500 X 750
121 KB
1190web
500 X 750
91 KB
1191web
500 X 750
95 KB
1192web
750 X 500
154 KB
1193web
500 X 750
77 KB
1194web
500 X 750
93 KB
1195web
750 X 500
108 KB
1197web
750 X 500
147 KB
Last Revision Date: February 25, 2008